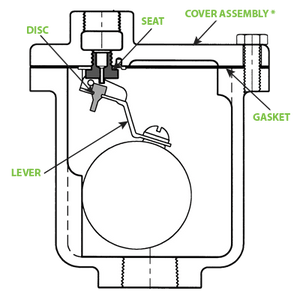 AV813 Air Eliminator - 150 PSIG
Kits and parts for all AV813 Series (Air Eliminator).
AV813 parts : Cover assembly*, lever and disc, lever and viton seat, gasket, seat, and float.

*Cover assembly consists of :
(1) lever & disc
(1) seat
(1) cover gasket
(1) float
All fully assembled to cover.
---
We Also Recommend